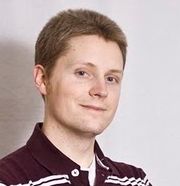 Brandon, MS
Founder, Administrator, and Author
General Topics: Transition to Parenthood, Coparenting, Effects of Children on Parents, and Media and Family Life
Brandon@parentsareimportant.com
http://brandonmcdaniel.blogspot.com

Brandon is a graduate student at Penn State University, pursuing his PhD in Human Development and Family Studies (HDFS). He graduated from Brigham Young University, majoring in Psychology with a minor in Family Life, in 2010, and he obtained his Master's degree in HDFS at Penn State in 2012. His research tends to focus on couples and coparenting relationships in a variety of contexts, including broad contexts such as the transition to parenthood and specific contexts such as bedtime, mealtime, or media and family life. He also focuses on the effects of children on parents. He currently works for Project SIESTA, where he and others are examining infant sleep and parent management of their infant's sleep. He is also studying how infant sleep may affect parental well-being in a variety of ways across the transition to parenthood, such as health, feelings about work, psychological well-being, coparenting quality, and so on. He also works for The Family Foundations Project where he examines coparenting relationships during infancy and early childhood. Brandon has taught courses such as Infant and Child Development at Penn State. As for personal experience with children and parenting, Brandon and his wife have two children.



--------------------------------------
Amy
, PhD
Author
General Topics:
Media, Divorce, and Religion in Child Development
Amy is a wife and stay-at-home mom to a 18-month old little boy. She completed her PhD in Human Development and Family Sciences in 2008. While completing her degree, she realized there was not enough research-based parenting and child development information that was easy to understand for the average parent. Much of the research done by university scholars is not easily accessible to parents. On this blog she hopes to provide thought-provoking and insightful information that will be useful to parents. Her research interests in graduate school focused on religious coping among recently divorced mothers with young children. Currently, she interested in many aspects of child development, including the influence of media, moral development, and the importance of play.
--------------------------------------
Becky
Author
Becky is currently studying English at Brigham Young University. She is fascinated with literature and feels that it is important for children to have access to good books beginning at an early age. It is because of this that she plans on writing books for children and young adults after graduation. Becky and her husband have a spunky 11 month old who keeps them very busy. Trying to balance motherhood, housekeeping, school and life in general can be difficult, which is why she is excited to share her experiences on Notes on Parenting.
--------------------------------------
Carly Larson
Author
General Topics:
Environmental, minimalist, single motherhood. Adolescence, and a new perspective on parenting--the experiences versus having stuff.
As a single mother of two beautiful girls, I am not your average, run of the mill story....I had my first child at 17, and 10 years later I am working on my Master's Degree, working full time, in a rock band, and providing my children with a full life, living and surviving by the seat of my pants-which I swear cannot wear any thinner.... But we do it, day in and day out. My children motivate me and in turn I am proof that one life altering decision doesn't have to end a life full of potential.
--------------------------------------
Dyan
Author
General Topics:
8 to 12-year-olds
Dyan Eybergen BA, RN, CPMHN(C) is a child and adolescent psychiatric nurse with a wide range of therapeutic experience, including work in crisis and stabilization, inpatient assessment, outpatient counselling and young offender's rehabilitation. She received an undergraduate degree in the study of Psychology from the University of Waterloo; a diploma in Health Sciences from Cambrian College and an Advanced Studies in Mental Health Certificate from Mount Royal College, Alberta. She is also a certified Canadian Mental Health/Psychiatric Registered Nurse. Her book, Out of the Mouths of Babes is a silver recipient of the internationally recognized Mom's Choice Awards.
www.dyaneybergen.com
--------------------------------------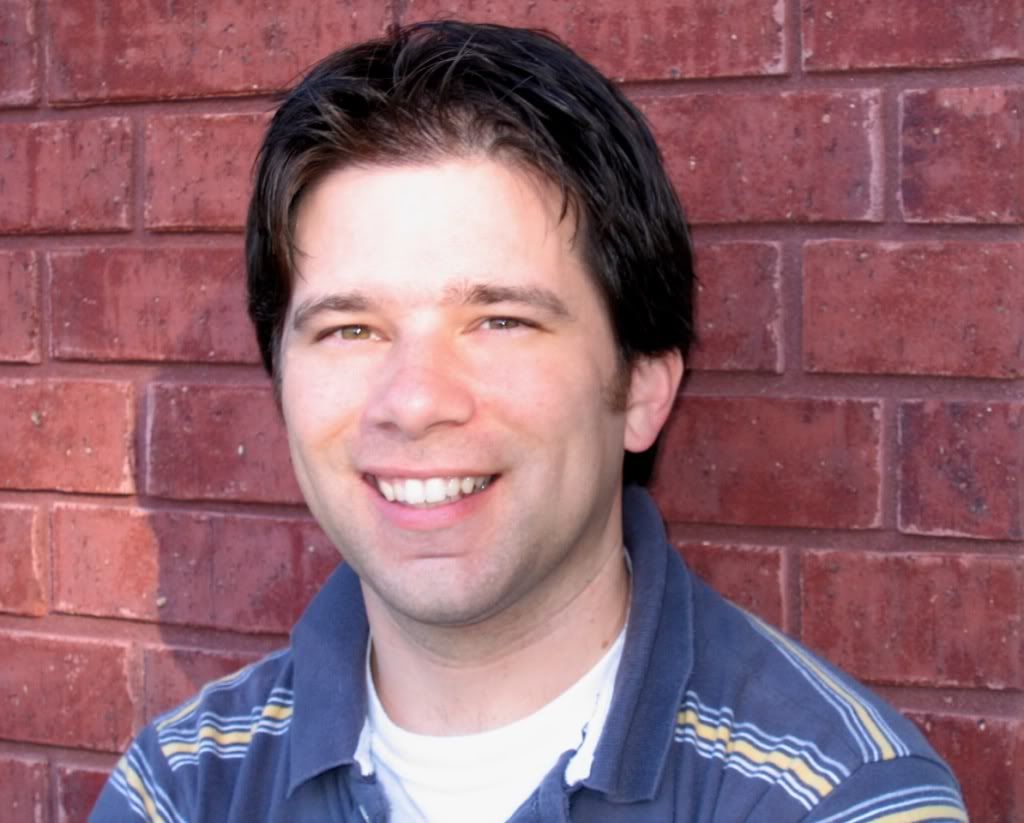 Jason Caillier
Author
General Topics:
Faith Formation in the Family, Leadership Development for Parents, Child & Parent Relationships, Child and Adolescent Development
Jason is a graduate student at Dallas Baptist University pursuing a PhD in Leadership Studies. His research focuses on how the parent-child relationship influences leadership development and faith formation in both the parent and the child. Jason began working on church staff with children and teenagers in 1998 and today teaches courses on related topics at DBU. Jason is married to his college sweetheart, Candice. They have two awesome children, an elementary-aged boy and a preschool-aged girl. When he's not playing superheroes with his son, dancing with his daughter, or winding down with his wife, Jason's hobbies include making music and learning magic tricks.
--------------------------------------
JL
Author
General Topic:
Infancy
JL is a mom to three beautiful babies, she writes about their crazy life at
www.momtothreebabies.blogspot.com.
In her spare time (haha) she writes and owns
www.ldsparenting.blogspot.com
a project near and dear to her heart. She enjoys guest posting on other fun blogs and is working on her second book that will be published this fall. She homeschools her kids, is in school herself for her CDA and loves everything about life, learning, and the gospel. Most times you will find her with her nose in a book while trying to complete a task such as eating, teaching, or whatever else she can do one handed. She lives in MO and loves that her kids can go barefoot along the Mississippi like Tom and Huck :)
--------------------------------------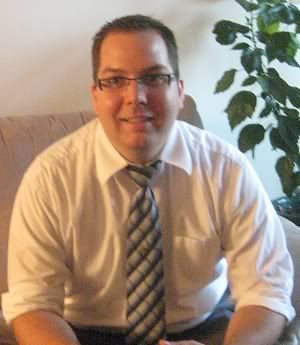 Josh
Author
General Topic:
Fathering
Josh Lockhart MC, CCC, PHEc is a husband, father, columnist and counsellor. Josh focuses on helping individuals, families and communities lock their hearts together. Josh graduated from the University of Manitoba majoring in Family Social Sciences, he then earned his Masters from Gonzaga University in counselling. Josh is a Canadian Certified Counsellor and also a Professional Human Ecologist. You can learn more about Josh at
joshlockhart.blogspot.ca
.
--------------------------------------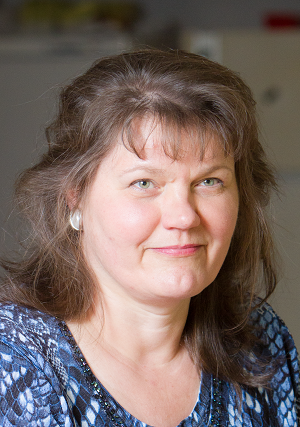 Johanna
, M Ed
Author
General Topic:
Tools for growth for parents
Johanna van Zwet is the author of
A Parent's Toolbox for Spiritual Growth
.
She was born and raised in the Netherlands. She and her family lived in California for almost ten years. After returning to Europe, Johanna published her book and started giving seminars. She holds an advanced degree in music as well as B Ed and M Ed degrees in English. She currently works as a high school teacher. She and her husband have three grown sons. Johanna is fond of classical music and loves singing. She also has her own blog at
http://mykidsgrowandsodoi.blogspot.com
.
--------------------------------------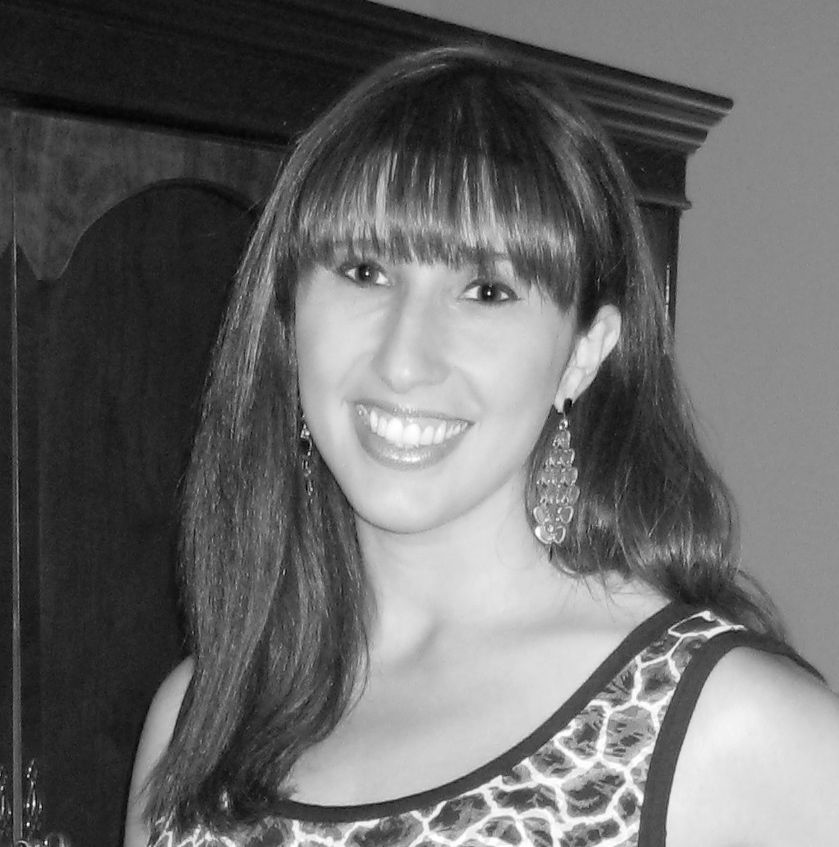 Leanne
, MA
Author
General Topic:
Pregnancy, New Parent, Infant Care, Motherhood
Leanne graduated from Fordham University with a Bachelor's Degree in Communications. After working in television for four years at MTV Networks, she obtained a Master of Arts degree in Teaching from Northeastern University. She is certified in regular Education, Special Education, and English as a Second Language. Leanne is currently an elementary teacher and is soon to be a new mom. Her key interests include reading, writing, cooking, and learning about motherhood one day at a time.
--------------------------------------
Michael Whitehead
, LMFT
Author
General Topics:
Parent Education, Child Therapy, Play Therapy, AD/HD, Parent Research
Michael is a Licensed Marriage and Family Therapist in the state of Michigan, where he lives with his wife and three children. He is currently a doctoral student studying Human Development and Family Studies with a concentration in Couple and Family Therapy at Michigan State University. His research and clinical specializations include child directed family therapy, developmentally appropriate parenting practices, handling marital conflict, and the process of finding one's self. Michael sees clients in a private practice and provides resources for couples and families at his website
mymft.org
and blog
theparentscorner.blogspot.com
.
--------------------------------------
Sarah
Author
General Topic:
Early Childhood
Sarah has been married to her wonderful husband for 14 years. She is a mom of four, three boys ages 11, 8, 6, and girl age 2. She teaches piano and also a little bit of voice. She loves to cook and involve her kids in the process, and she loves to make people laugh. Sarah also writes for MormonBloggers.com.
--------------------------------------
PAST AUTHORS: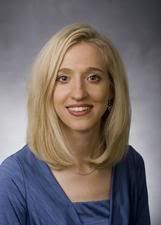 Jenet

, PhD

Professor

School of Family Life

Brigham Young University

Author

Jenet completed a Ph.D. in Family Social Science at the University of Minnesota in June, 2007. Since that time she has completed 10 refereed journal publications and five book chapters focusing on the relationship between work and family life and women's wellbeing. The upper-division course she has instructed for the last 2 years (SFL 371: Work and Relationships in the Home) centers on the significance of household labor and care giving in individual and family wellbeing and gender divisions of household labor and child care responsibilities in the home. She is also currently going through her own transition to parenthood!

--------------------------------------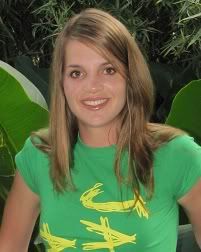 Stacey
Author
A recent graduate from Brigham Young University has a BS in Marriage, Family, and Human Development. She is very interested in finding joy in parenting and in positive discipline. She has also taken an interest in enhancing and staying connected in marriage. She has been married to her husband Chris for 6 1/2 years and they have two beautiful daughters, ages 5 and 2. She is glad for the opportunity to be able to be a stay-at-home mother.
--------------------------------------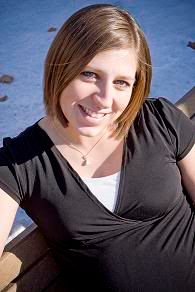 Rebecca
Author
A graduate of Brigham Young University with a BS in Family, Home, and Social Sciences. Her key interests include taking an active role in parenting, the importance of both a father and mother's involvement, and how a strong marriage impacts the family. She married her high school sweetheart and best friend just over 3 years ago. They have an active and happy little boy who is 1 year old and are anticipating the arrival of a little girl in May. She loves being a stay-at-home mother.
--------------------------------------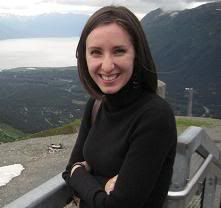 Jenny
Author
General Topic:
Family Finance
Jenny hails from Alaska and is a recent graduate from Brigham Young University with a degree in Finance. She owns and manages The Mommy Brand (
themommybrand.com
), an online boutique with handmade baby items. Jenny and her husband, Bret, have one son, Ben. She has a passion for teaching personal finance and loves to help people, especially young families, understand how to attain financial freedom.
--------------------------------------
Malina
Author
Malina is mother to four active kids, currently aged 8,6,2 and 0. While she has a master's degree in Mathematics Education from BYU, currently she is lucky to get to focus on being a mother. Malina and her husband have chosen to home school their children and actively work together to be reflective about how they can improve their parenting.
--------------------------------------
Brooke
Author
Brooke worked with special needs students for three years at a high school where she learned about managing behaviors and helping students learn and grow. She is currently a stay at home mom of one, and she enjoys reading, crafting, writing and, most of all, spending time with her 18-month-old. Brooke feels the best way to be a better mom is to talk to other parents and enjoys being able to share what she has learned with others on Notes on Parenting.
--------------------------------------
Linda
Author
General Topics:
Teens, Young Adults, and Grandparenting
Linda is a 2009 graduate from Ellis University (Previously of NYIT) where she received a Bachelor's degree in Interdisciplinary Studies with focus on Behavioral Management and History. She enjoys writing, blogging, poetry, guitar, and spending time with her six children(aged 13-30) and four grandchildren. Her family career has given her a breadth of leadership opportunities within community, school, church and non-profit organizations. As her family responsibilities shift, she remains grounded to the importance of family communication and its affect on the community as a whole. She hopes to become a published author of family-life stories and poetry. She writes a daily blog of "wisdom" at
inmydaysascripturejourney.blogspot.com
where she likens prophetic wisdom to her own families daily life.
--------------------------------------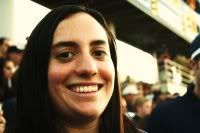 Sheila
Author
General Topics:
Effective Behavioral Interventions and Disability Awareness
A graduate student at Utah State University pursuing an Ed.S in School Psychology. She graduated from Brigham Young University in 2010 with a degree in Family Life and an emphasis in Human Development. Her key interests include development issues across childhood and adolescence, effective behavioral interventions, and multicultural issues specifically within the schools. She interned in the school system, working with students who struggled either emotionally, socially or behaviorally. She has also worked at an in-care facility for troubled teenagers. Currently, Sheila also works with the Interdisciplinary Disability Awareness Service Learning Center in Logan, Utah.
--------------------------------------
Lilly
Author
General Topics:
Motherhood and Women in the Home
Lilly graduated from Brigham Young University in 2004 with a BS in Marriage, Family and Human Development. Lilly has been married for 9 years and is a stay at home mom. Daily she uses the information she learned in college to raise her 4 young children, ages 7, 6, 4 and 2 years. Lilly is dedicated to helping women see the value in mothering while still maintaining a healthy dose of caring for themselves. Lilly blogs on
www.happydotmom.blogspot.com
where she shares her thoughts on mothering, and also on
www.ilovethewaysheblogs.blogspot.com
where she gives helpful advice for designing your own blog. Lilly's hobbies include painting with oils and acrylics and creating children's collage wall art.
--------------------------------------
Signe
Author
She is a licensed social worker, author, and Chief Operating Officer of the
Life Space Crisis Intervention Institute
. She has over ten years of experience working with children, adolescents, and families. Signe presents
training workshops
across the U.S. for parents and professionals on topics related to child and adolescent mental and behavioral health. Check out Signe's latest publication,
How to Be Angry: An Assertive Anger Expression Group Guide for Kids and Teens
. How to Be Angry is designed to help kids learn how to use assertive communication to express anger effectively. In November 2011, keep your eye out for Signe's upcoming release,
Friendship and Other Weapons: Group Activities to Help Young Girls Aged 5-11 to Cope with Bullying
. Friendship & Other Weapons is about breaking the code of silence that governs conflict in the early school years. By creating safe, open, and fun forums in which group members can talk, learn, and compare experiences, elementary school aged girls gain skills for speaking up when it comes to expressing their feelings and confidence for confronting incidents of cruelty disguised as friendship. Please visit Signe's website at
www.signewhitson.com
.
--------------------------------------
Lisa C. Greene
, BS CCP
Author, Parent Educator, and National Public Speaker
Author
General Topics:
Parenting Children with Special Medical Needs and Parenting Styles
As a public speaker, Lisa Greene has risen to national distinction through her message which focuses on parenting skills related to raising a child with special medical needs. Her experience in parenting two children with cystic fibrosis along with her extensive training as a parenting educator and coach has deemed her an important writer and motivational speaker. She is currently working on her master's degree in Family Life Education. Ms. Greene has also co-authored an award-winning book with Foster Cline, MD titled Parenting Children with Health Issues and continues to write and create written and video resources for parents and professionals. Lisa provides immediately applicable, practical, and highly effective parenting tools. Her message is: "You can do it!" To contact Lisa, visit:
www.ParentingChildrenWithHealthIssues.com
.
--------------------------------------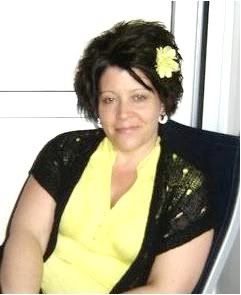 Julie Caissie
, MS
Author
General Topics:
Parent Child-relations, Parent involvement in their child's schooling, Poverty and housing issues, Familiy intervention programs
Julie is a Home Economist, Ph.D student, wife, runner and a proud godmother. While she has a master's degree in Home Economics from the Université de Moncton, she is currently enrolled as a full time Ph.D student in education. For the time being, she is working on her doctoral thesis entitled "Understanding the reality of low socioeconomic single mothers regarding their children's school success". Julie has worked as a Home Economist in various community settings in Moncton and has taught many courses in the Family Studies department at the Université de Moncton. She has been involved in the planning of many conferences and events at the provincial level in order to promote the importance of Home Economics across New-Brunswick.
--------------------------------------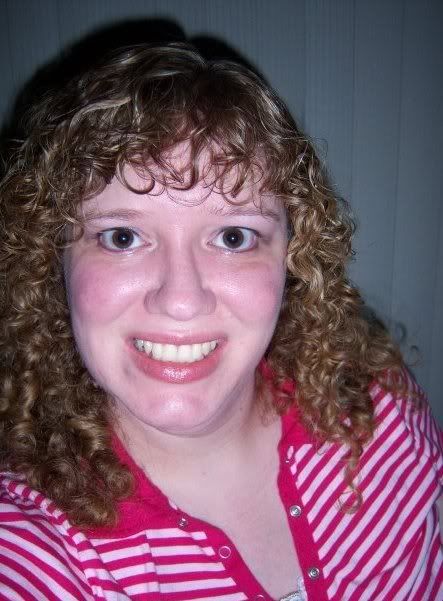 Jennifer Garza
, MA
Author
General Topics:
Early Childhood, Single Parenting, Autism Spectrum Disorders, and Special Needs Parenting
Jennifer graduated from Spring Arbor University in 2011 obtaining a Master of Arts in Family Studies with an interest in parent and child attachment. She has worked in the fields of infant and adolescent child care, Child Protective Services and family court, and sexual assault and domestic violence. She currently works in adult mental health. She is a mother to two, a 10 year old boy with ADHD and Asperger's (high functioning Autism), and an 8 year old girl. Her key interests include development and behavioral issues across childhood and adolescence, Autism awareness and intervention, single parenting, and special needs parenting. She enjoys writing, reading, movies, music, and crafts.