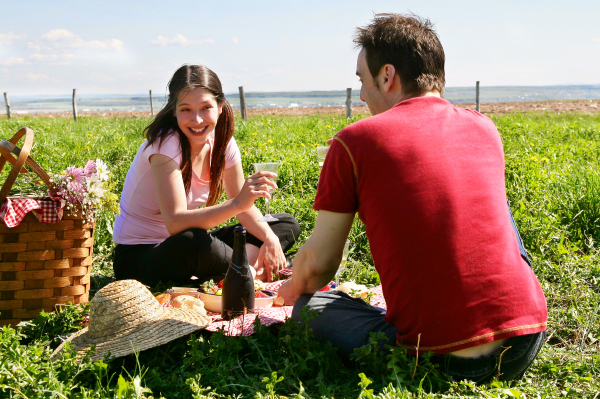 Once kids enter the marriage scene, it seems to be much more difficult to set aside time for the person who matters most in your life: your spouse. How long has it been since you surprised your spouse with flowers, a favorite meal, or a date night? Simple acts of service can help to keep the love alive and strong in your marriage. It is key that we take time on a daily basis to let our spouses know we love and care about them. Here are some ideas for keeping our marriages strong:
Check out the Magnificent Seven, a list of seven things by Dr. John Lund that you can do each day to strengthen your marriage: http://www.drlund.com/seven.cfm.
Plan an overnighter without the kids. If you do not have family close by willing to take your kids, offer to trade kids with a friend so they can have an overnight excursion as well.
Set aside at least ten minutes of talk time each day without the interruptions of children. Have this be a laidback, stress-reducing conversation, rather than discussing heated topics.
Surprise your spouse with a planned date night. Take care of all the details.
Make your bedroom a nice, romantic retreat.
Write your spouse a nice note and leave it in a place she can find it as she goes throughout her day.
Wash your spouse's car.
Stop what you are doing and make your spouse feel loved and welcomed home when he/she comes home from work.
Create new and meaningful rituals with each other: a nightly/weekly soak together in the hot tub, make and eat breakfast together, take an morning/evening walk together, etc.
Think back to what you loved doing together before marriage. If there are activities you have abandoned, consider reintroducing them into your life (i.e. dancing, hiking, biking, discussing books or philosophy, etc.)
As we work to keep our marriages strong, not only will we benefit, but our children will also benefit from our devotion to our marriage. What are your ideas for keeping marriage exciting and fun? What has helped you make marriage a top priority after the children have come?